Regular price
Rs. 280.00
Sale price
Rs. 230.00
Unit price
per
Sale
Sold out
Moringa little millet macaroni pasta from Organic Wisdom is a health-conscious choice. It combines the nutrient-rich benefits of moringa and little millet, making it super healthy & junk free alternate to regular pasta options. Packed with vitamins, minerals, and antioxidants, it offers a unique flavour profile, catering to those seeking a nutritious and delicious food profile. While preparing Organic Wisdom's Moringa Little Millet Macaroni Pasta, no chemicals, preservatives, food additives, maida or refined oil is used. It's curated with love in heart and health in mind to satisfy your food cravings in a healthy way.
BENEFITS
Nutrient-Rich: Moringa is packed with vitamins, minerals, and antioxidants, while little millet is a good source of essential nutrients, making this pasta highly nutritious.
Protein and Fiber: Little millet provides protein and fiber, promoting satiety and aiding in digestion.
Low Glycemic Index: Little millet has a lower glycemic index, helping to stabilize blood sugar levels.
Moringa Benefits: Moringa leaves contain antioxidants, anti-inflammatory properties, and may support overall health.
Weight Management: High fiber content can aid in weight management and promoting a feeling of fullness.
Iron Content: Moringa and little millet provide essential iron, important for those with iron-deficiency anemia.
This sustainable pasta offers a unique flavor, supports weight management, and is iron-rich, making it a healthy choice for various dietary needs. You can also try our Multi Millet Penne Pasta.
Categories: Moringa little millet pasta, Macaroni Pasta, Multi millet penne pasta, finger millet pasta, ragi pasta, foxtail, Foxtail, Kangni Noodles, Multi-Grain Noodles, Wheat Noodles, Millet Noodles, Jowar, Bajra, Ragi, Kodo, Barnyard, Little Millet, Hakka Noodles, Protein Rich Food, Super food for kids, Diet Food, Low GI, Organic Millets, Wheat alternative, Healthy meals, macaroni
Why Us?
Highlights
Ingredients
Reviews
Why Us?
Organic Wisdom's Moringa Little Millet Pasta thrives on organic ingredients, best farming practices, and handpicked farmers. Our pasta blends the nourishing power of moringa and little millet for a healthy, organic, and eco-friendly choice. To try out other wonderful products, check our online millet store.
Highlights
Natural Farming
Indian Superfood
0% Preservatives
0% Colours
0% Flavours
0% Maida
0% Added MSG
0% Trans Fat
Ingredients
Pasta: Little millet flour, Whole wheat flour, Besan gram flour, Moringa leaves powder, Cluster bean powder (natural gum), Iodized salt
Tastemaker: Coriander seeds powder, red chilli powder, onion powder, garlic powder, ginger powder, cumin, turmeric, curry leaves, fennel seeds, black pepper, cassia, bay leaves, fenugreek, star aniseed, clove, nutmeg, salt, unrefined cane sugar, acidity regulator(INS330)
Reviews
Share
View full details
Recipe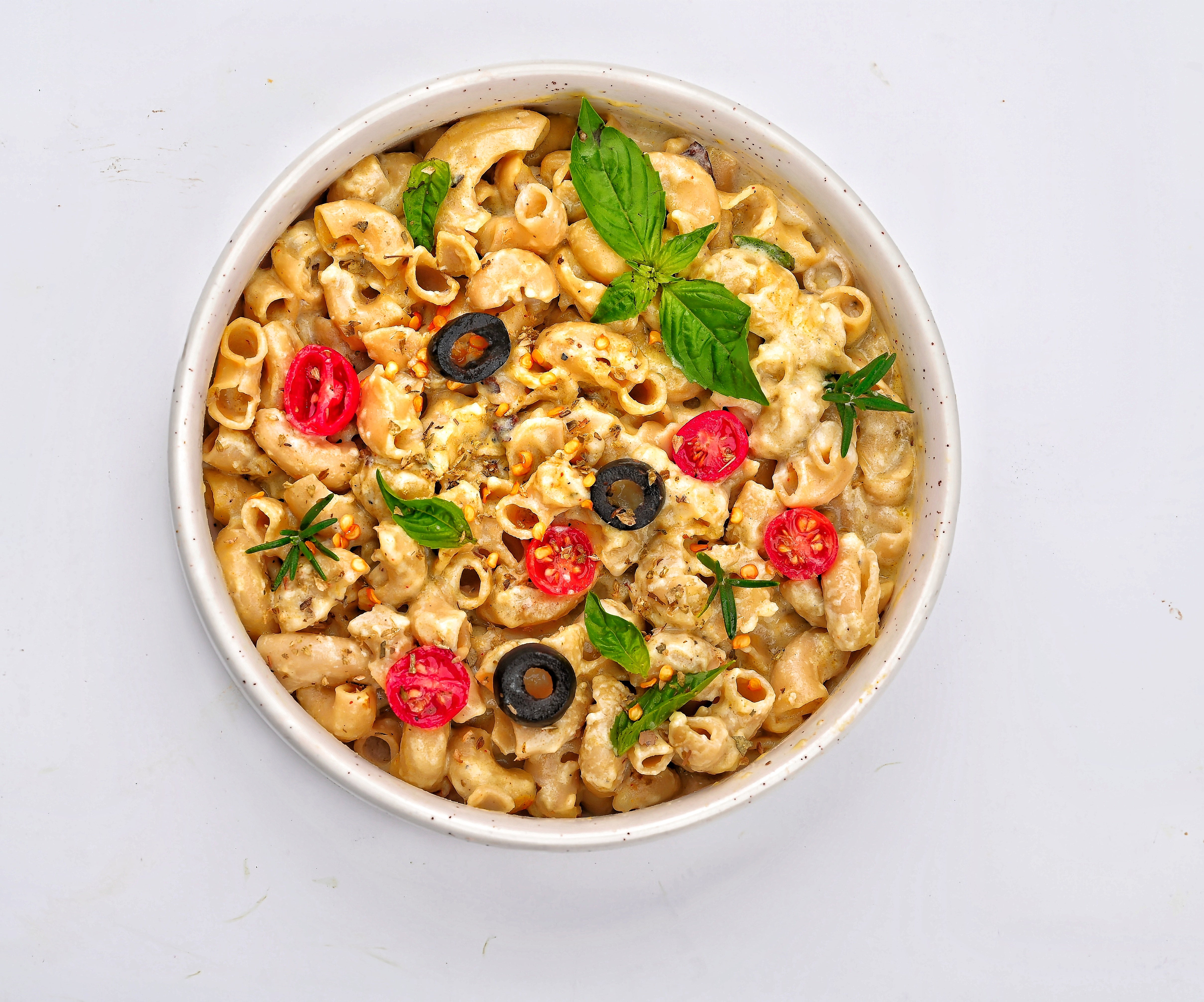 Moringa Little Millet Pasta Recipe
Discover a nutritious delight with Organic Wisdom's Moringa Little Millet Macaroni Pasta recipe. Packed with organic moringa and wholesome little millet, this gluten-free, high-fiber dish offers a healthy twist on classic pasta recipes. Try it today!
View Recipe