Regular price
Rs. 260.00
Sale price
Rs. 250.00
Unit price
per
Sale
Sold out
A healthier alternative to regular rice idli.
With instant Jowar Idli Mix, making jowar idlis is much easier and a blessing for busy lifestyles that most of us lead.
BENEFITS
HIGH DIETARY FIBRE, to lower the risk of obesity, high blood pressure
INCREASED ANTIOXIDANTS, to protect cells against free radicals
GLUTEN FREE, to avoid digestive problems such as bloating, pain caused by gluten present in wheat or barley based foods
Full of IRON and MAGNESIUM, to allow increased calcium absorption & bone health
Jowar is a super food and makes for great recipes such as Jowar Upma, Jowar Dhokla, Jowar Ladoo, Jowar Pulao, Jowar Cheela and many more. You can also find jowar/sorghum rava on our organic online store.
Categories : Jowar/Sorghum, Jowar rava, Healthy Breakfast, Ready to cook meals, Sorghum Rava, Jonna Rava, Jowar idli mix, Jowar idlis, Jowar roti, Gluten Free, Super food for kids, Diet Food, Low GI, Organic Millets, Wheat alternative
Why Us?
Highlights
Ingredients
Reviews
Why Us?
Organic Wisdom owns the complete process from seed to platter ensuring the best quality millets reaches you in its natural form. With Organic Wisdom, you always know where your 100% organic millets are coming from. You can scan the barcode on every pack and trace it back to the farmers & the processors.
With our online organic shop, you can order Jowar Idli Mix and relish the authentic flavors of traditionally processed food.
Highlights
Natural Farming
0% Preservatives
0% Colours
0% Flavours
Ingredients
Sorghum (Jowar Rava), Split Black Gram Lentils (Urad Dal)
Reviews
Share
View full details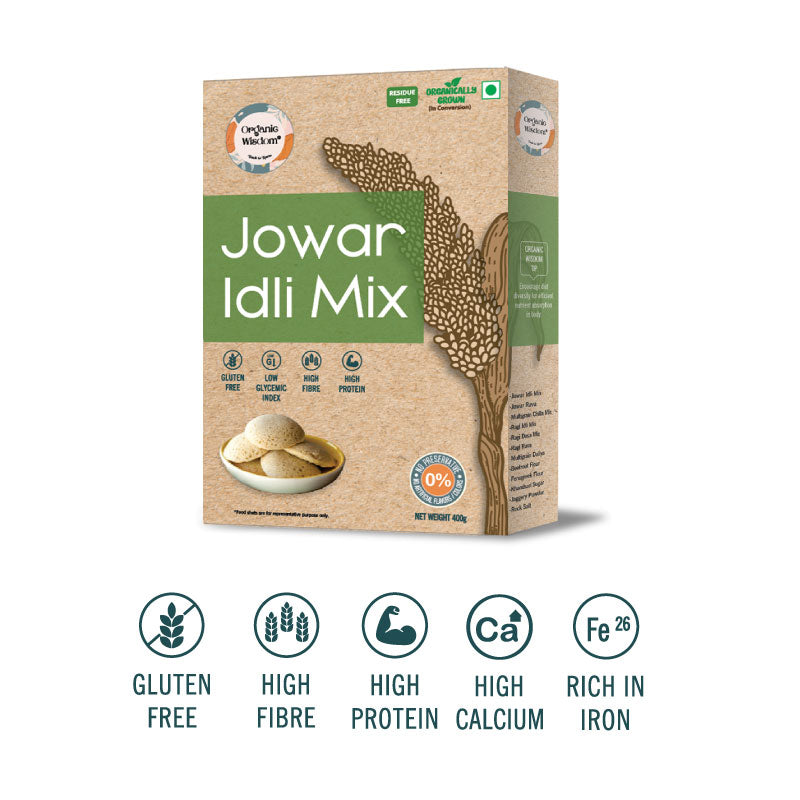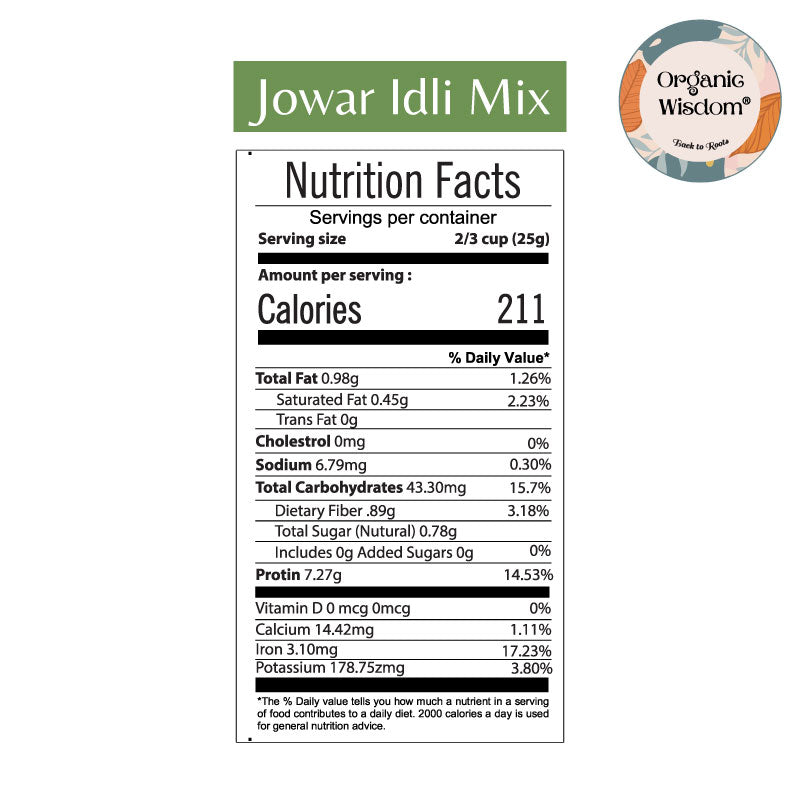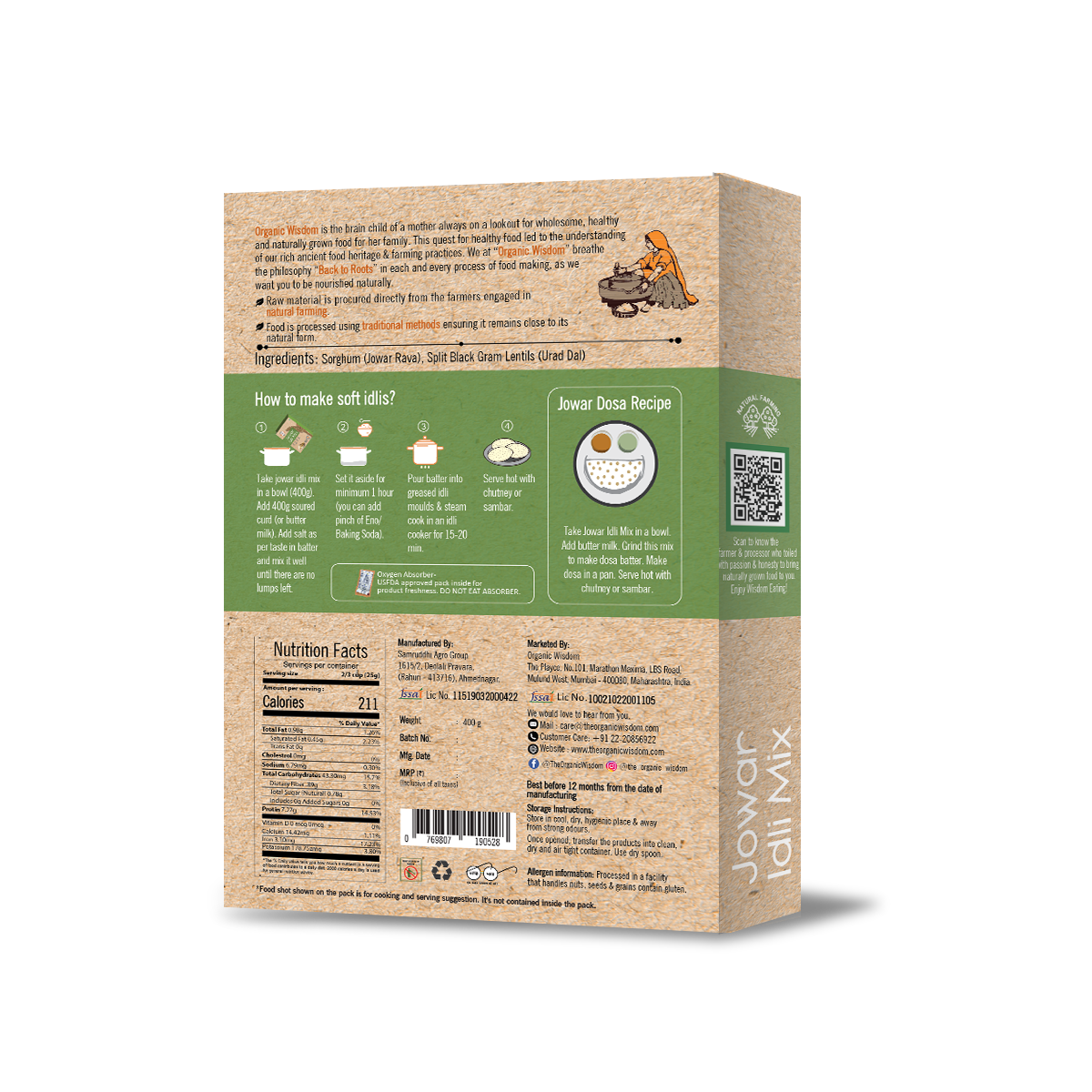 Recipe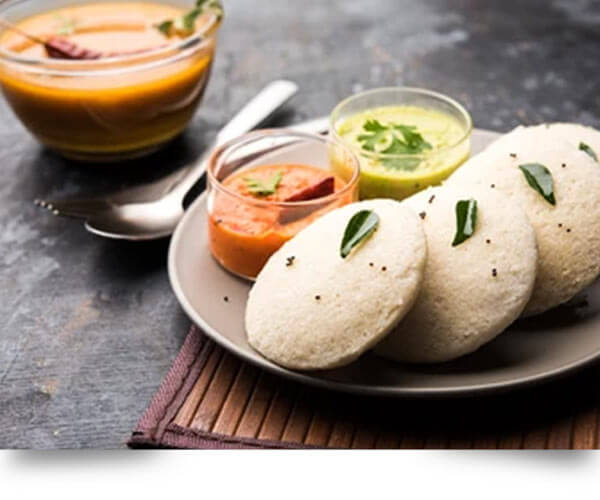 Jowar Idli Recipe
Jowar Idli is rich in protein & dietary fibre. Jowar (Sorghum) is gluten free & loaded with many other essential nutrients. It's a nutritious and delicious breakfast alternative for you and your family. With Organic Wisdom's JOWAR IDLI MIX, make this delicious breakfast.
Preparation time: 1 hour
Cooking time: Just gets ready in 20 minutes
View Recipe