Regular price
Rs. 240.00
Sale price
Rs. 210.00
Unit price
per
Sale
Sold out
Organic Wisdom brings to you healthy alternate to regular flakes, Bajra Flakes. Gluten free & organic Bajra flakes rich in protein, fiber & many other essential nutrients. These are sun-dried flakes, processed using traditional methods to keep nutrients completely intact. Our flakes are free from salt, sugar, oil, chemicals, preservatives & emulsifiers.
BENEFITS
Good option for people with gluten allergy and celiac disease
Healthy for heart because of it's cholesterol reducing properties
Rich in FIBER helps in fighting obesity
High MAGNESIUM in Bajra helps in boosting energy level.
High Protein makes Bajra good option for vegetarians
With Organic Wisdom's Bajra flake, you can include this magical grain in your diet effortlessly. If in jiffy, pour it in a bowl, add your favourite fruits, honey & milk and you are good to start your day. You can also make gluten free & protein rich Bajra Poha, Bajra Upma, Bajra Chivda etc. using our Pearl Millet flakes. This is considered good for all age groups and is a super food for kids & elderly. You can also try out our Jowar Flakes Online.
Categories : Millet Flakes, Jowar (Sorghum) Flakes, Bajra (Pearl Millet) Flakes, Jowar Poha, Jowar Upma, Jowar Chivda, Healthy Breakfast, Ready to cook meals, Gluten Free, Super food for kids, Diet Food, Low GI, Organic Millets, Wheat alternative, Healthy meals
Why Us?
Highlights
Ingredients
Reviews
Why Us?
At Organic Wisdom, we believe in the mantra of complete transparency. All our product boxes with QR code which when scanned will tell you more about the farmer, processor & packer engaged in organically harvesting & processing your good. You can also check nutrition profile & organic certification of the products on our website.
We offer whole range of organic & gluten free millets in delicious & easy to make pre-mixes on our online organic food store.
Highlights
Natural Farming
0% Preservatives
0% Colours
0% Flavours
Ingredients
Reviews
Share
View full details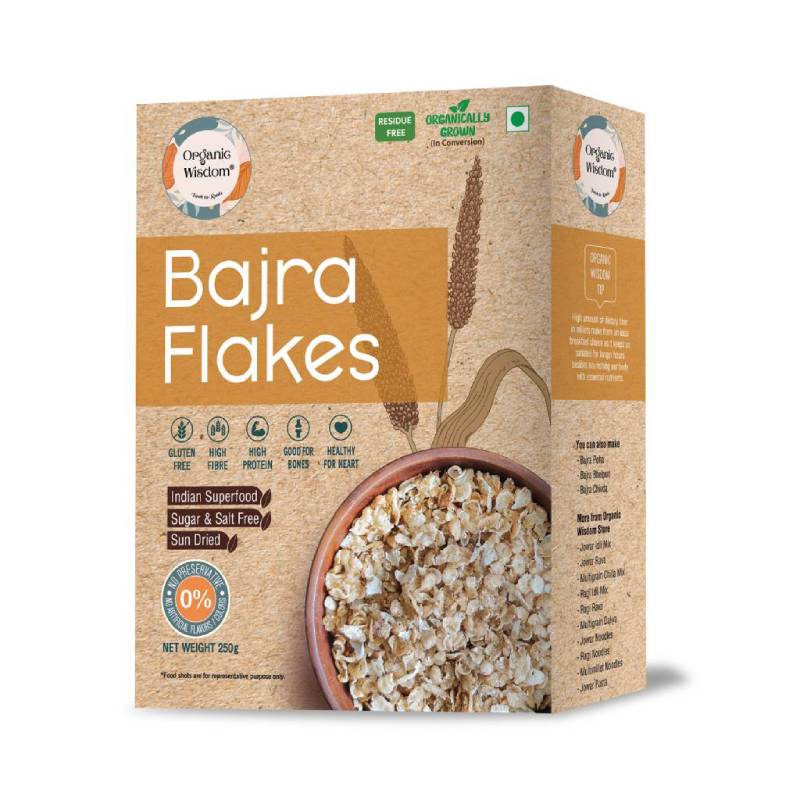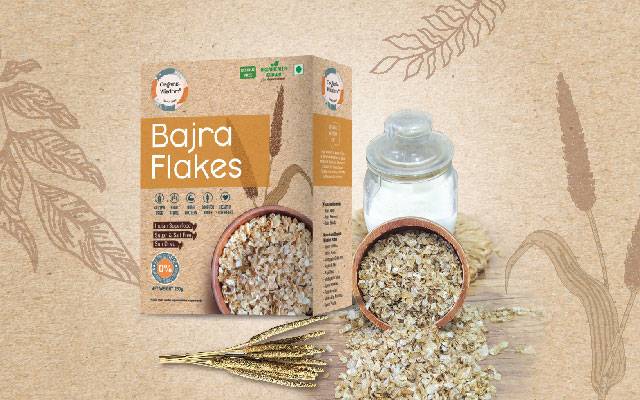 Recipe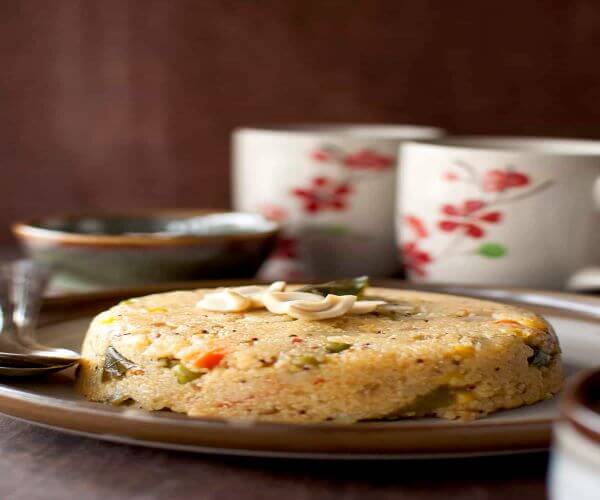 Jowar (Sorghum) Upma Recipe
Jowar Upma is a healthy breakfast recipe. It is easy to make, delicious and will help you stay energised for a longer time. It's very healthy for kids as Jowar is rich in Protein, Fibre, Calcium, and Magnesium along with Copper & Iron. Even if you are planning to loose weight, this gluten free millet can be very helpful given its high dietary content. With Organic Wisdom' Jowar Rava, start your day with a nutritious & delicious breakfast.
Preparation time: 10 min
Cooking time: Just gets ready in 20 minutes
View Recipe